Tipton Building Society – Family assistance mortgage – Independent Legal Advice Certificate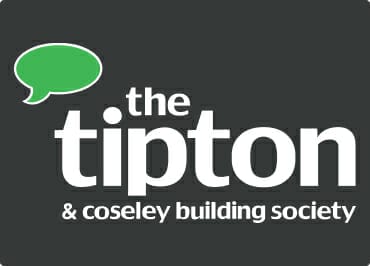 Garner & Hancock are specialist property lawyers with vast experience in advising clients on property transactions. We offer a speedy, professional service to get your transaction finalised with a Certificate of Independent Legal Advice. We can arrange a face-to-face meeting or by Skype.
No need to come to the office to sign off your ILA certificate
Why do I need Independent Legal advice for my Tipton and Coseley Family Assistance Mortgage?
Tipton and Coseley will require an Independent Legal advice certificates to be signed by a solicitor in the following circumstances:
Such a step is usually time sensitive and could jeopardise the transaction if not completed in a timely fashion. This is often the final piece of the jigsaw in a long and laborious process. Your own conveyancing solicitor will be unable to offer this service as the mortgage company requires another independent solicitor to advise on the transaction. This is where we come in.
We are there for when you might need another solicitor standing by to deal with the final part of the transaction. We have a fixed-fee advisory service and we do not require you to come to the office.
Request for a Legal Consultation
Garner & Hancock realise that the prospect of pursuing a legal matter can be challenging, so we offer an initial phone consultation to discuss your options, and to give you information that will help you make the right choices affecting your case.
What are the steps?
You'll send us the charge deed and the mortgage offer which will come from your son/daughters solicitors or the buildings society directly. We will review it and arrange a video conference either by ZOOM. You will need to produce an ID and once the advice is given the certificate is sent to Tipton and Coseley by recorded delivery and by email to your son/daughter's solicitors. We shall write to you with confirmation of advice and a copy of the certificate.
Please note your name should be the same on all documents if it is not it may delay matters.

We provide efficient service with the minimum of fuss.
How long does it take?
Usually the same day. Once we receive the papers we shall notify you immediately and usually arrange a video call on the same day. The independent legal advice letter/certificate will be sent out usually the same day.
What is the cost?
Tipton and Coseley Family Assistance Mortgage Independent Legal Advice certification.
This includes a meeting, reviewing the documents seeking any clarification from the conducting solicitors and finally certifying the documents with a letter of comprehensive advice. We will then send this to you for your to sign and send on to your solicitors.
For any additional person, we need to advise (in joint lending/guarantors)
No Hidden Fees Guarantee. There are no sneaky charges this is a fixed fee service.
We also provide a service where we can come to your home or business within business hours
Expert Advice, Crystal Clear
"Expert advice, crystal clear, incredibly responsive, really helpful – we waited several weeks for another law firm to help us and Garner and Hancock managed to do in 48 hours what they hadn't been able to do in a month! Thanks so much to Vinay, Nancy, and the team."
Andrew Chapman, May 2021
I would recommend them to anyone
"I found them through a Google search, as I needed some very urgent legal advice on a new type of mortgage. Nancy was incredibly helpful in helping me with what I needed. As soon as the paperwork was released to them, I was booked in for an appointment that evening after work."
Kady Edwards, May 2021
Our Guarantee
We believe our business begins and ends with you and your needs, as our client. Therefore, we are committed to providing the best client care and advice which will give you confidence that your matter is handled with the utmost care.
How Can We Help You?
We're here to assist you. Simply send us your query, and we'll provide an initial consultation to anyone seeking legal assistance. Don't hesitate to contact us anytime for help with your legal matters.